Last Updated on June 25, 2020 by rudyooms
Picture the next Scenario: You have implemented App protection Policies and you require Approved Apps on ios and android. You still want the user to be able to copy/paste the business data between the approved apps. People can still copy/paste the business data into an approved web-browser (EDGE). So if a user signs into their personal Gmail account… they can copy paste information in it.
You can create an App Configuration policy to block websites on ios and android devices when using Edge.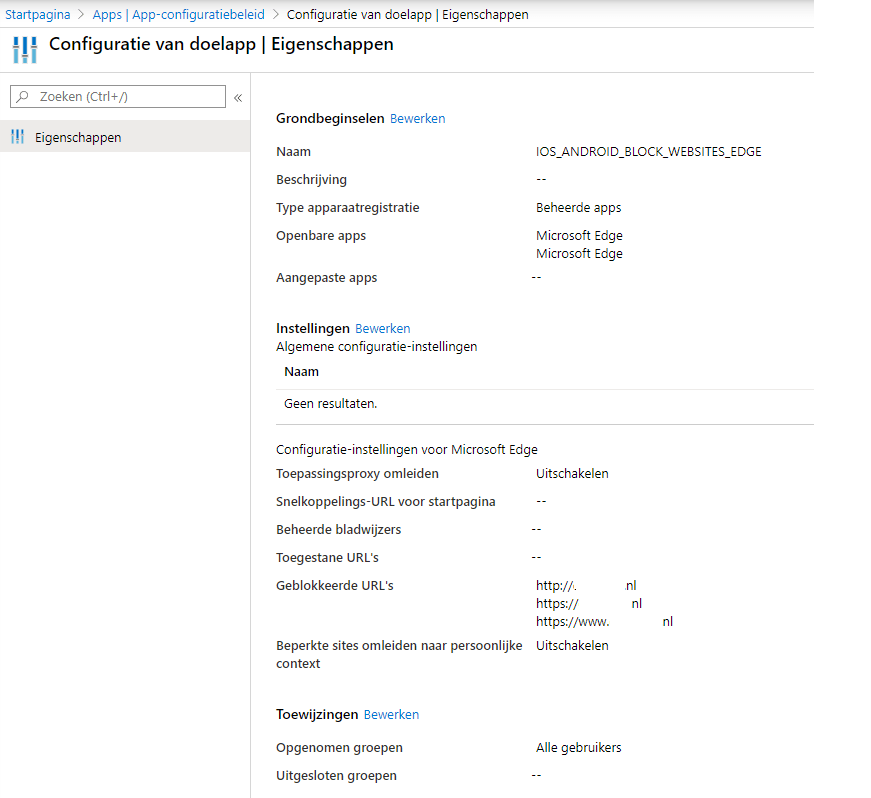 Just make sure you add the blocked websites like this:
HTTP://www.call4cloud.nl|https://www.call4cloud.nl|https://call4cloud.nl|https://call4cloud.nl
When you browse to the website, you will get a nice "error" (in dutch)