Last Updated on August 3, 2023 by rudyooms
This blog will be just me changing 1 of the 4 words of MMP-C, nothing more! Curious how I am writing a whole blog about it? please read on!
I will divide this blog into multiple parts
1. Introduction
During my first encounter with MMP-C, I was looking for the actual name. In this blog below I stumbled upon a possible name, what MMP-C stands for.
MMP-C | Microsoft Management Platform Cloud (call4cloud.nl)
I got this possible name from a Linkedin Profile. As shown below it was mentioning Microsoft Managed Platform Cloud

But somehow, while looking at the different traces I took and looking at the Company Portal log because there was an issue going on with it, I am going to change my opinion a bit. Let me show you
2. Company Portal and MMP-C
This issue started just some weeks after EPM was launched, so it's already an old one but it got me a different name. Let me show you!
After enrolling multiple test devices with Endpoint Privilege and getting them enrolled into MMP-C, something caught my eye when opening the Company Portal!
Somehow after opening the Company portal, it crashed and showed me the error: "An error occurred while attempting to load the devices"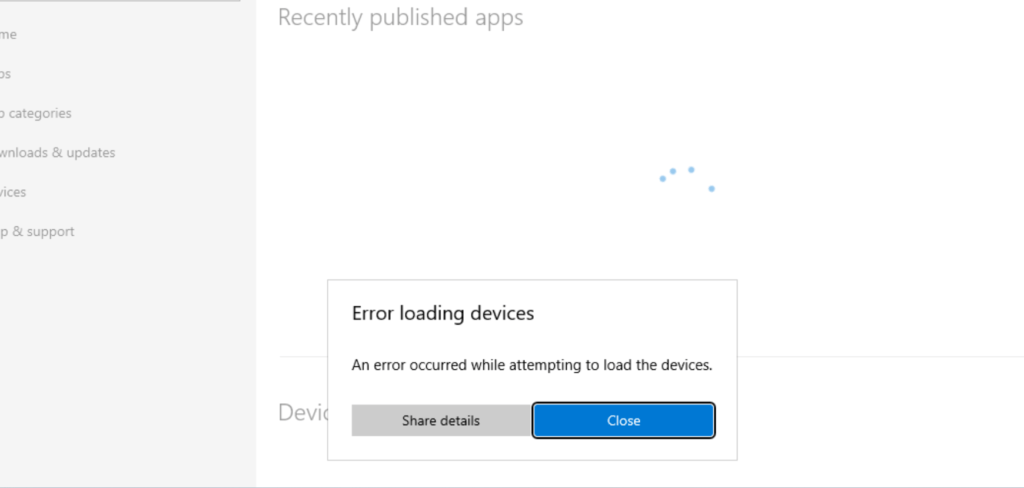 I decided to look at the Company Portal log file in the user its appdata\local\packages\microsoft.companyportal_8wekyb3d8bbwe\Localstate folder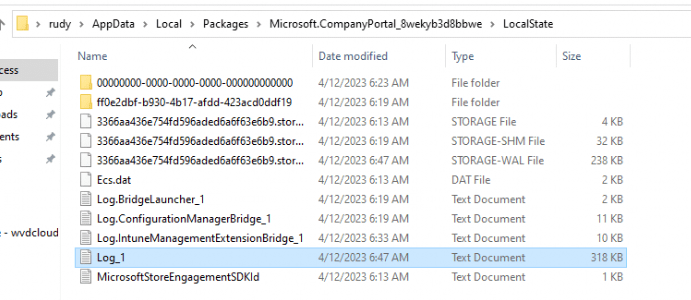 Inside this log file, I noticed the fact, that somehow the device used the MicrosoftManagementPlatformCloudMdm (MMPC) agent . So not Microsoft Managed Platform Cloud!

Where it normally should use the agent=Mdm and not the MMPC one

When opening Fiddler it should connect to the service by using the Intune Certificate that I attached but as shown below, it was indeed trying to connect to the MMPC MDM instead. I guess with the additional/linked enrollment, the Company Portal doesn't know what to use!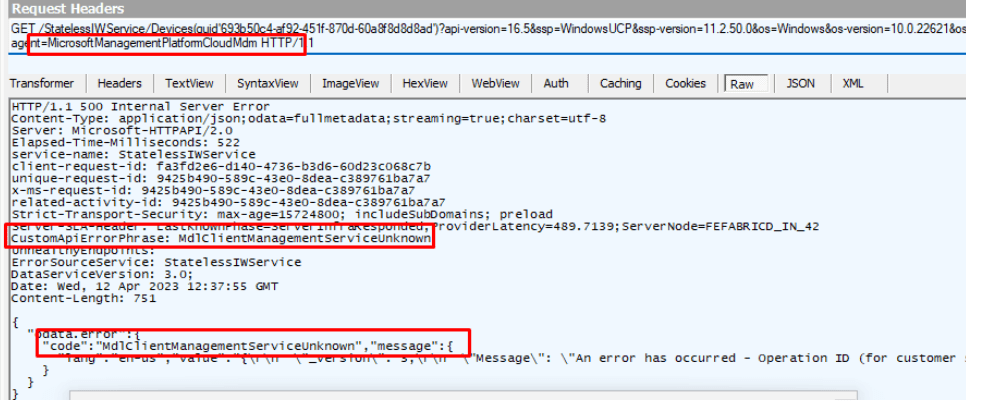 To be 100% sure I decided to trash the Enrollments so the device would only be Intune enrolled and not MMPC enrolled. As shown below, after trashing everything only the Microsoft Intune MDM device CA was alive on the device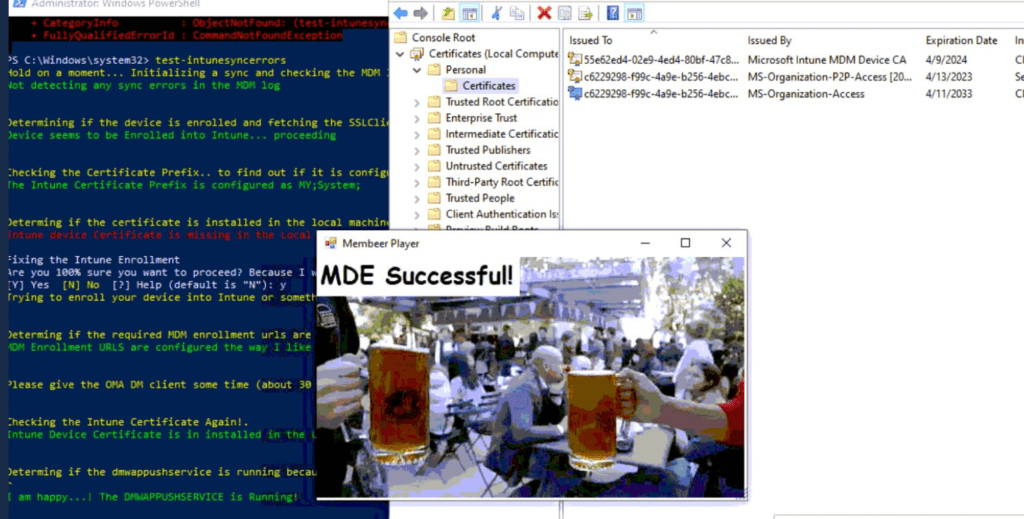 After the device was properly synced with Intune I opened the Company portal. Guess what was working again?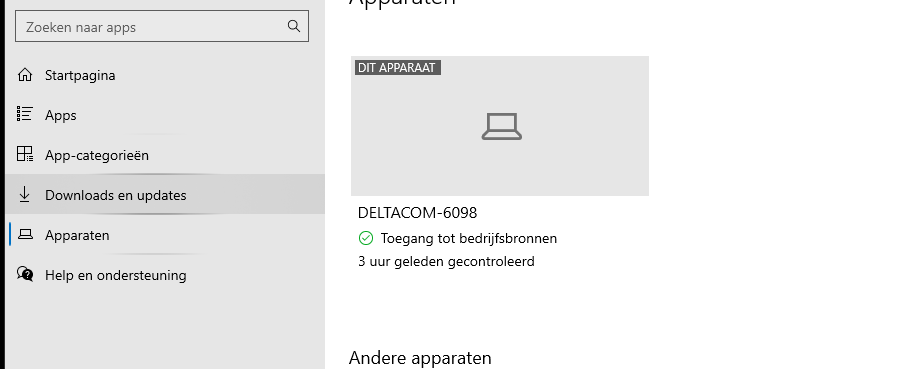 So a small resume: The Company Portal is mentioning: Microsoft Management Platform Cloud and NOT Microsoft Managed Platform Cloud!
3. The WPR Trace
So the Company Portal log is showing us a different name than someone is mentioning on their Linkedin Profile. I believe in code more than words on a Linkedin Page. But I was still not 100% sure. So luckily looking back at some traces I got from the first time I was enrolling EPM, I noticed something

As shown above, this is a trace I got from first enrolling my device with EPM. That one is mentioning: Microsoft Management Platform Complete. Let's look at a newer trace! Because, while I was troubleshooting a different type of EPM issue (still working on it)I noticed a small change

Instead of the Microsoft Management Platform Complete, it is mentioning Microsoft Management Platform Cloud.
But this name is not only mentioned in this log above but also in the logging we get from the DeviceManagement-Enterprise-Diagnostics Provider


So I guess I need to change the name in a few blogs 🙂
Conclusion
What is in the name? Microsoft Management Platform – Cloud and nothing else!