Last Updated on December 5, 2022 by rudyooms
This blog will be about me trying to explain why in my opinion it isn't a big issue that the Microsoft Store for Business (MSfB) will be retired. Looking at the facts and the existing MS Docs, the MS Store itself will evolve into something better!
I will divide this blog into multiple parts:
1. Introduction
I guess we all have seen this message by now! It's telling us the Microsoft Store for BUSINESS (MSfB) will be retiring in the first quarter of 2023

The MSfB is an extension of the Microsoft Store (businessstore.microsoft.com) which allowed corporate control. With this corporate control, you were in command of which apps were allowed to be installed from the Microsoft Store to your devices. You could add the apps from the MSfB and sync them to Intune.
There are a lot of questions about the retirement of the MSfB, that's for sure! These questions keep on coming! Some of the many examples from the last few days are these topics on Reddit
Installing MS Store Apps from Company Portal : Intune (reddit.com)
Company Portal : Intune (reddit.com)
Company Portal as a Win32 app? : Intune (reddit.com)
2. Some of the questions I got
I will try to give a summary of the question and comments I got over the last few months
*Most of them are afraid that setting up a connection with the MSfB is a waste of their time because the MSfB will be retired in the future!
*Some of them are afraid that all the existing apps that were synced from MSfB will be wiped instantly
*Also, some of them were wondering if they need to manually package each public app themselves
*A few of them have the idea they can't use the Company Portal App anymore to distribute all of their apps!
*In some of the messages I got, people were afraid that they are going to lose the possibility to hide the Microsoft Store on devices
*There are still people out there who are still using the MSfB to import Autopilot devices and are now afraid that those devices will be gone or will lose their Autopilot Profile
*Even when it has nothing to do with the MSfB retirement, the question I got multiple times: Is the private store coming back if the MSfB will be retired?
Let me try to explain what is going to happen, based on some replies and Microsoft their own documentation.
3. The evolved Microsoft Store?
What does the evolved store going to use?
If you have read some of the existing MS Docs mentioning the MSfB retirement, you will have noticed that Microsoft is telling us you can start making use of the Windows Package Manager via the winget tool to query the catalog of public apps. I guess it's pretty obvious that Microsoft will integrate the Windows Package Manager Framework with Intune to make sure you can still deliver apps to your devices!
As an example, with the use of Winget we could still be able to deploy the Company Portal to our devices
"winget install –ID 9WZDNCRFJ3PZ –accept-source-agreements –accept-package-agreements"
Luckily if you want to get started with Winget, I have already written a short blog about the pros and cons of Winget. It even shows you how to install Winget and the applications like the Company Portal in the System context!
With that blog in the back of my mind, I still have a few questions about how Microsoft is going to integrate Intune with the Windows Package Manager Framework. The Windows Package Manager normally uses Winget but the build-in DesktopAppInstaller in Windows 10/11 the Winget.exe command is not there yet when the user first logs in after a successful Autopilot enrollment!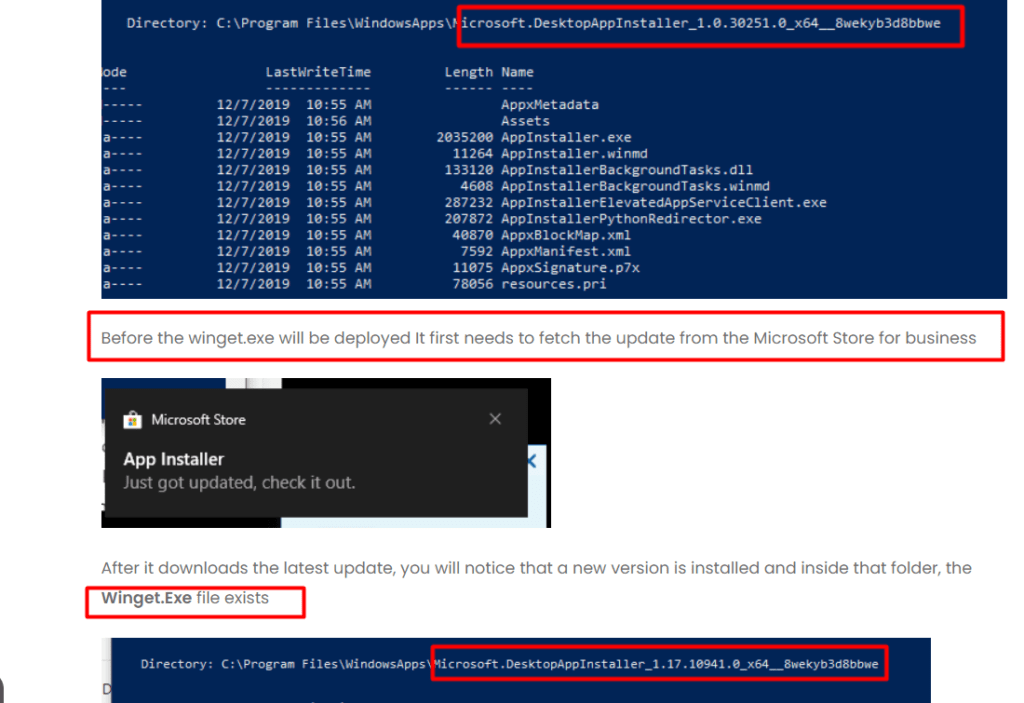 But I assume that will all be fixed because Microsoft will still have enough time to get it all up and running
As also mentioned in the blog, you could use Winget to deploy some apps to your devices. When using Winget to package apps, it doesn't mean you need to manually package each Public Microsoft Store app.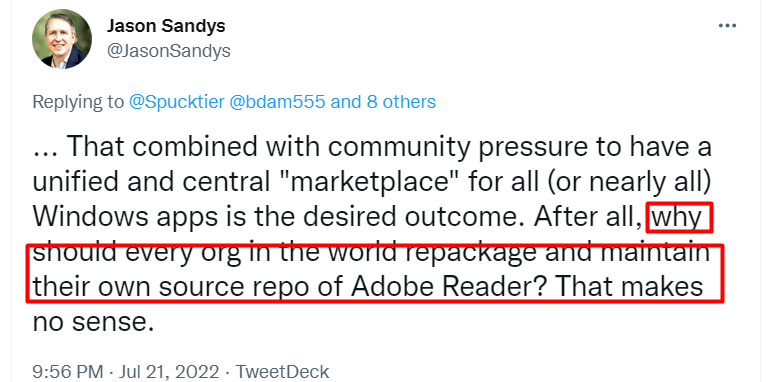 Needing to package each Microsoft Store app yourself would be a mad, mad world if that was the case right?
I am simply going to assume that Microsoft will give us a simple GUI to do so! Owww… wait… yes they do 🙂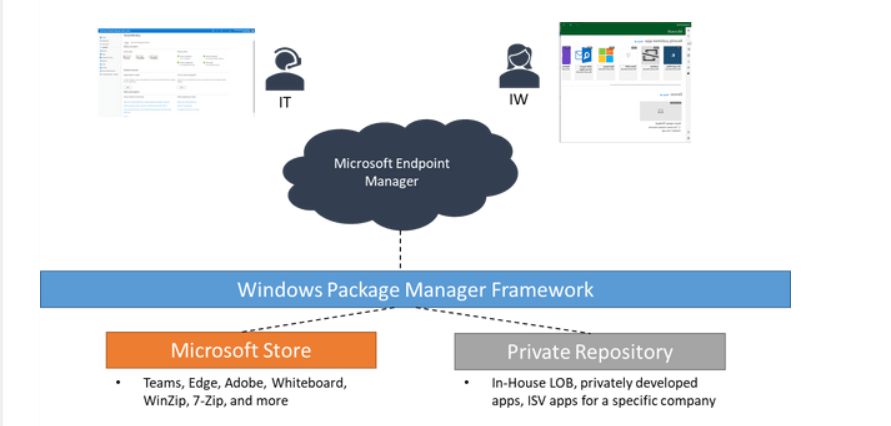 What about our Private Apps?
When you have private apps you want to deploy, you need to package them yourself if your supplier didn't do it for you! But you were already doing that right? If you needed to publish private apps to your device, I guess you were already creating those nice Win32App packages and uploaded them to Intune so I guess that part isn't going to change!
Can we still centrally manage and deploy the Store Apps?
Please don't worry! There will still be "a kind of an app store". Let's just call it the evolved Microsoft Store.
With this "evolved Microsoft Store" you will still be able to EASILY deploy and centrally manage those Microsoft Store apps with Intune.

Even Jason Sandys is mentioning the central "marketplace" for almost all Windows apps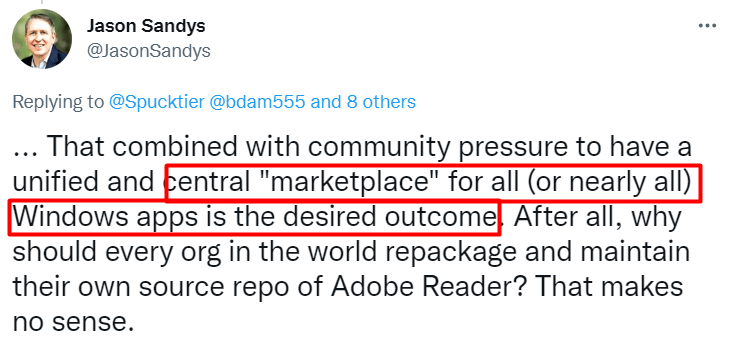 To give you a good example, deploying the offline or online version of the Company Portal will still be possible but the deployment will just be a little bit different! You could easily add the Company Portal by adding a Microsoft Store App (new) and start searching the new Microsoft Store Repository to do so!


The Microsoft Store for Business extension is only used to "SYNC" those apps to your Intune tenant and when the Business Store will be deprecated only that "SYNC" part will change! With that change, the first few steps you needed to take to configure the "sync" from the MSfB to Intune will not be necessary anymore!
What about Microsoft Their documentation?
Of course, Microsoft will update their existing documentation about how to deploy the Company Portal to the devices when the new "evolved Microsoft Store" is generally available! But for now, there isn't much to add 🙂
What about the Autopilot devices we imported in MSfB?
When you have imported those hashes in the MSfB instead of Intune, there is nothing to worry about because those devices and profiles are already in Intune. If you need to import a new Autopilot hash you just need to use the Intune portal to do so!
How does Winget connect to the Store?
When using Winget people were asking how it could connect to the store. You could just check it out for yourself by opening Winget and entering the source list command

As shown above, the msstore is an official Winget source! If the Microsoft Store was going away, why should it be a "source" for Winget? Microsoft is not going to ditch that! Even Winget.Pro is using the "source" parameter to connect your private repository

Can we still hide the Microsoft Store as we did?
The Microsoft Store will still be there and you will still have the possibility to "Hide" it, to prevent users from downloading public apps. As I was telling you in that blog, hiding it or restricting it is all fine but please do not remove it 🙂
Is the Private Store coming back?
The Simple answer is NO but you do already have a Private store right? That Private store is called the Company Portal App and the CP is not going away! So instead of opening the Microsoft Store and opening the Private Store, you just open the Company Portal app to install those apps… ow wait, we were already doing that!! So what's the issue with the private store gone?
Company Portal manually install apps in Machine context (call4cloud.nl)
Let's create a small summary
Let's resume, it isn't the Microsoft Store that will be deprecated! It is the "Business Store" (businessstore.microsoft.com) extension that is going to be deprecated! Again NOT the Microsoft Store itself!!
If you have any additions or questions feel free to ask!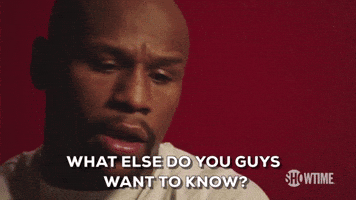 Conclusion
The Microsoft Store isn't going away, only the Business part of the Microsoft Store!. Looking at what is going to happen it will only be an improvement! So again don't worry and please don't panic about losing the possibility to deploy those Microsoft Store Apps to your devices.