Microsoft Universal Print
Microsoft Universal Print
Today I got an email: I was selected to try the Microsoft Universal Print solution.
It was very easy to deploy…. in my opinion
Setup I used: Windows 10 Business / MS365 Business Premium / Azure ad joined / Toshiba E-Studio printer
-Get the Trial License key / Get the Licenses and assign them to the users.
-Download and install the Universal Print Connector software on a local device on-premise and make sure you installed a printer on it. In this example, I installed a Toshiba E-Studio2050c with a universal driver on the device.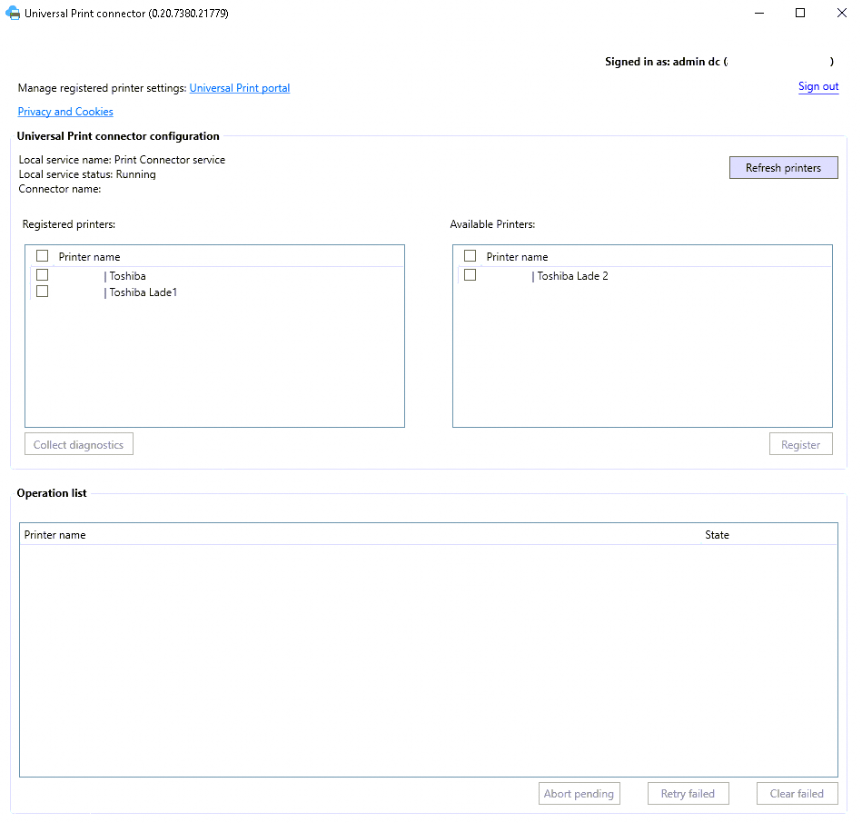 -Make sure the user you sign in with, has the correct permissions to create a connector and register printers. (otherwise, you will receive a weird error). After creating the connector, you can simply register printers.
-After creating the printer, I took a look inside the azure print portal. You can see the printers and you can make some changes in the printer config like: Color/Size/Duplex Settings/Landscape options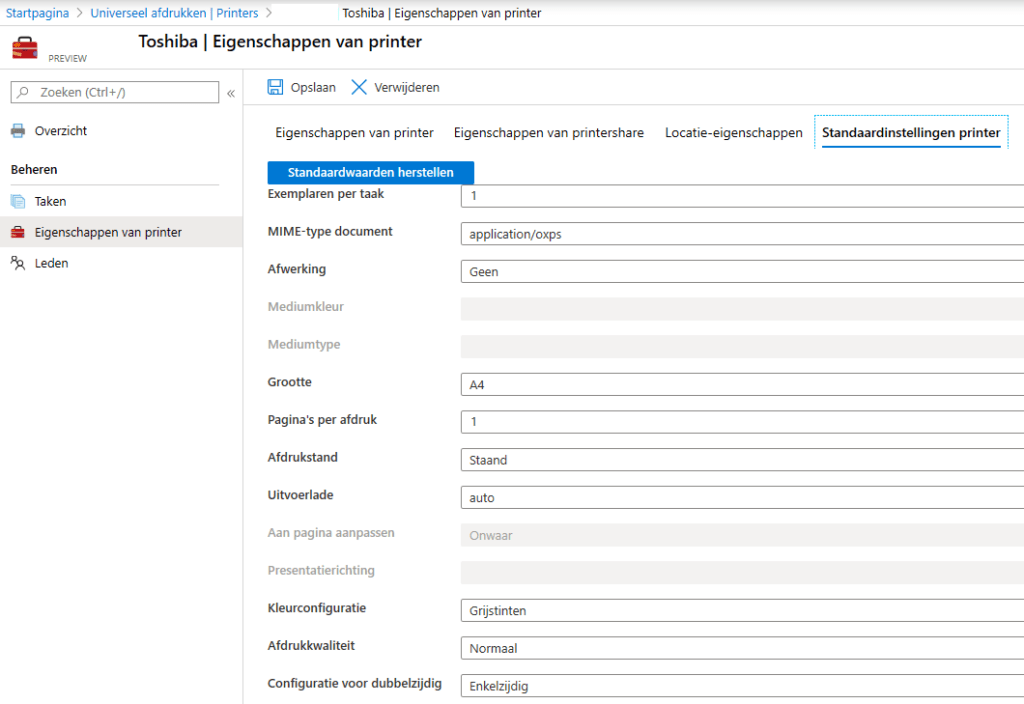 -After assigning the Members on the printer (In dutch: "Leden"). I was able to add the printer on my Windows 10 Business device…after some time and some coffee. Just click on "Search for cloud printers" and your printer will show up to be installed.

-Pricing: It's very easy to deploy. But I am very interested in what the license will cost and in which license it is included? Business Premium/ E3/E5 ? I know it is the very first release of Universal Print, but to point out some of the options that are missing.
*Ha-mode for the Connector *Drawer Selection *Secure Printing *Auto Publish the Printers on the device with intune.
Conclusion:
Of course Printix has more options… but what if this feature will be included the Microsoft 365 Business license.. so you no longer need Printer if you are okay with the basic print features?