Last Updated on December 10, 2021 by rudyooms
This blog will be about the amazing Microsoft Universal Print Solution. Of course, I enlisted myself for the preview!
Today I got an email: I was selected to try the Microsoft Universal Print solution.
I will devide this blog into multiple parts:
1. Information about Universal Print
Universal Print, is a Microsoft 365 cloud-based print infrastructure that will enable a simple, rich and secure print experience for users and reduce time and effort for IT.
It was very easy to deploy…. in my opinion and way better than pushing your printers with a win32app!
2. Installing / Configuring Universal Print
Setup I used: Windows 10 Business / MS365 Business Premium / Azure ad joined / Toshiba E-Studio printer
-Get the Trial License key / Get the Licenses and assign them to the users.
-Download and install the Universal Print Connector software on a local device on-premise:
The Universal Print connector is the key component that you can use to make a printer work with Universal Print. It will make sure the printer can communicate with the Universal Print service.
-Make sure you installed the printer you want to deploy on this device.
In this example, I installed a Toshiba E-Studio2050c with a universal driver on the device.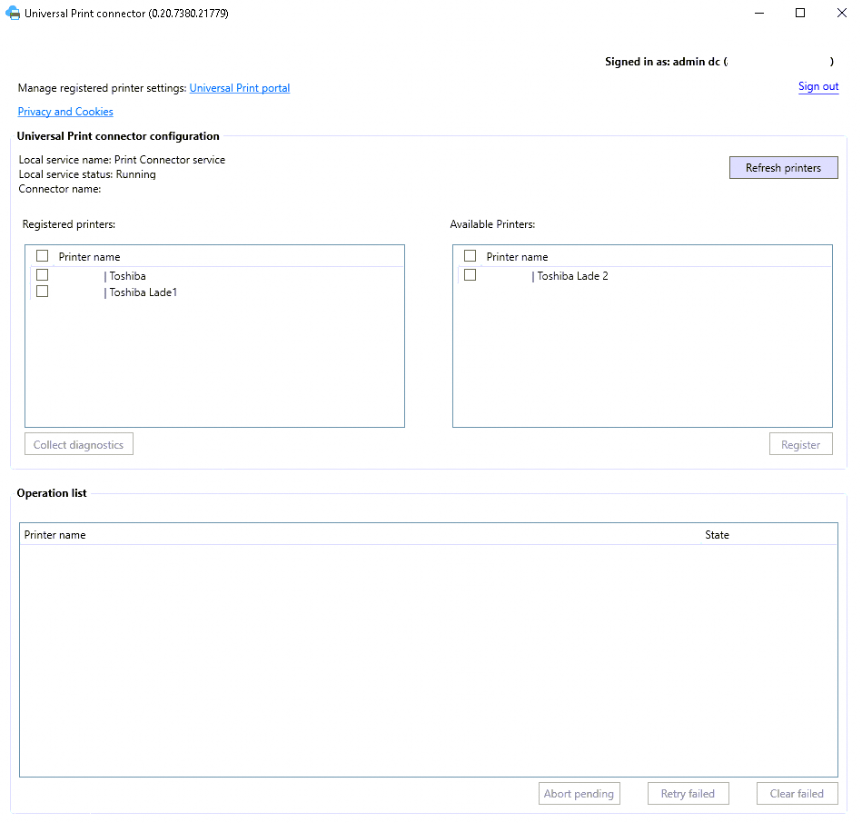 -Make sure the user you sign in with, has the correct permissions to create a connector and register printers. (otherwise, you will receive a weird error). After creating the connector, you can simply register printers.
-After creating the printer, I took a look inside the azure print portal. You can see the printers and you can make some changes in the printer config like Color/Size/Duplex Settings/Landscape options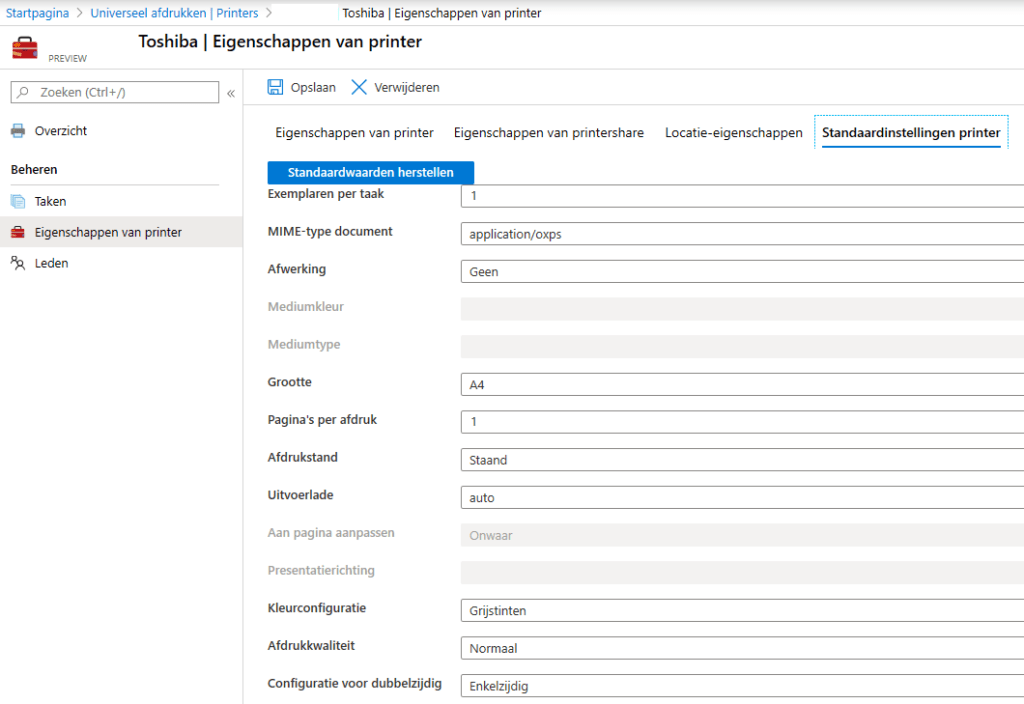 -After assigning the Members on the printer (In dutch: "Leden"). I was able to add the printer on my Windows 10 Business device…after some time and some coffee. Just click on "Search for cloud printers" and your printer will show up to be installed.

3. Licensing
It's very easy to deploy and looking at the documentation in which license this product is included.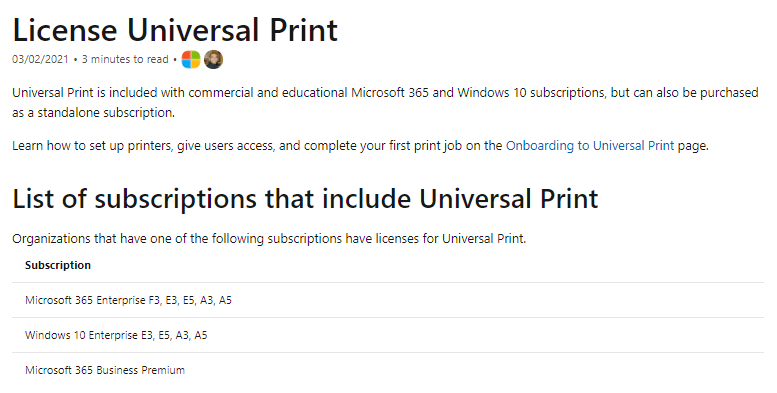 It's even included in the Business Premium license, isn't that wonderfull?
4. What's missing (for now)
I know it is the very first release of Universal Print, but to point out some of the options that are missing.
*Ha-mode for the Connector: What if your first Printer Connector device dies?
*Drawer Selection :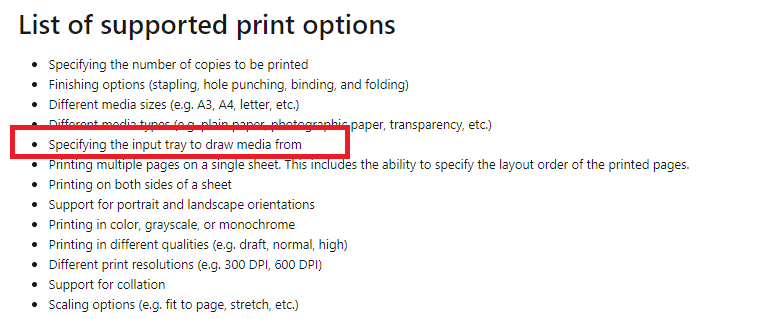 *Secure Printing : Hopefully it will be added soon… as it is in progress now?

*Adding Specific Drivers: There is no driver pushed to the users' machines. Support to print to Universal Print is built into Windows.
*Auto Publish the Printers on the device with intune.

Universal Print integration with Microsoft Endpoint Manager – Microsoft Tech Community
Keeping up to date:

If you want to keep up to date, with whats new in Universal Print, bookmark this page
What's new in Universal Print | Microsoft Docs
Conclusion:
Of course, Printix has more options… but what if this feature will be included the Microsoft 365 Business license.. so you no longer need Printer if you are okay with the basic print features?